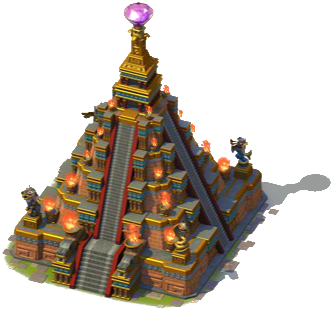 This building is a Landmark presented with the theme Mayan Temple Quest. You must go through several different stages in the construction phase to complete this building.
This building produces up to 3

every 48 hours
Unlike The Atlantean Lighthouse it doesn't give a population bonus but it works like an attraction with a radius of 7 for a

720
Stage
Requires
Stage1

5

Stage2

5

2

2

2

2

Stage3

5

6

6

6

6

Stage4

5

12

12

12

12
Ad blocker interference detected!
Wikia is a free-to-use site that makes money from advertising. We have a modified experience for viewers using ad blockers

Wikia is not accessible if you've made further modifications. Remove the custom ad blocker rule(s) and the page will load as expected.