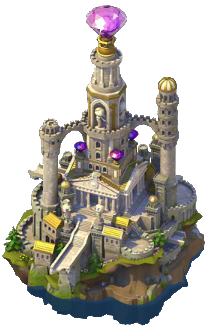 This building is a Landmark like The Arcology presented with the theme The Secrets of Atlantis in November 2012. You must go through some different stages in the construction phase to complete this building.
This building produces 1 to 3 

every 72 hours and

5,000 Bonus
Stage
Requires
Stage 0: Hire Marine Research Team

5

Stage 1: Reveal the Bridges

6

4

1

Stage 2: Restore Posseidon's Temple

8

5

3

Stage 3: Crown the Tower

12

8

5
Ad blocker interference detected!
Wikia is a free-to-use site that makes money from advertising. We have a modified experience for viewers using ad blockers

Wikia is not accessible if you've made further modifications. Remove the custom ad blocker rule(s) and the page will load as expected.